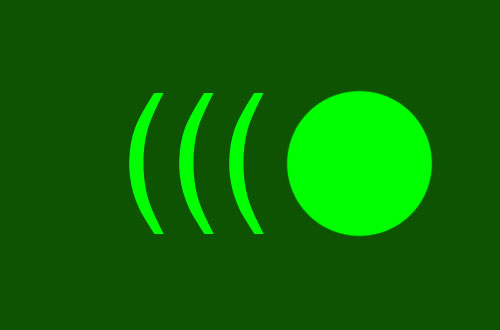 Exclusive download editions


Juan Manuel Castrillo: "El Coro de Arasy" (GrDl 151/14)
Field Recordings
1 Track (30:30)


Bryan Eubanks: "from the cistern" (GrDl 147/14)
Sound Art
3 Tracks (132:17)

Jeremy Hegge: "Marrdja" (GrDl 146/14)
Field Recordings
2 Tracks (68:07)


David Prescott-Steed: "Sound Sites: Tropical Far North Queensland" (GrDl 145/14)
Field Recordings
14 Tracks (51:49)


Budhaditya Chattopadhyay: "A Day in the Life of a Listener" (GrDl 143/14)
Field Recordings
6 Tracks (36:32)

David Vélez: "The Wait" (GrDl 142/14)
Field Recordings
1 Track (45:43)


Pierce Warnecke: "Darkness in Daylight" (GrDl 138/14)
Soundscapes
9 Tracks (47:01)
Robin Parmar & David Colohan: "…between…" (GrDl 135/14)
Sound Art
10 Tracks (54:15)
Slavek Kwi (Artificial Memory Trace): "SURROUNDINGS" (GrDl 134/14)
Sound Art
2 Tracks (44:23)
Gerald Fiebig & Alexander Möckl: "Private Transport" (GrDl 133/13)
Field Recordings
7 Tracks (67:12)

Flavien Gillié: "Disparitions" (GrDl 136/13)
Field Recordings
9 Tracks (29:56)

José Ricardo Delgado Franco: "Sound atmospheres of the Colombian Orinoquia"
(GrDl 129/13)
Field Recordings
7 Tracks (39:09)

Sebastiane Hegarty: "Four walks around a year: winter" (GrDl 141/14)
Field Recordings
1 Track (25:01)
Sebastiane Hegarty: "Four walks around a year: autumn" (GrDl 140/13)
Field Recordings
1 Track (25:01)
Sebastiane Hegarty: "Four walks around a year: summer" (GrDl 130/13)
Field Recordings
1 Track (25:01)

Sebastiane Hegarty: "Four walks around a year: spring" (GrDl 128/13)
Field Recordings
1 Track (25:01)
Iain Armstrong: "Sacred & Profane" (GrDl 123/13)
Field Recordings
15 Tracks (66:49)
Adrian Dziewanski: "Island Terminus" (GrDl 119/13)
Field Recordings
2 Tracks (44:32)

Sebastiane Hegarty: "Southerlies" (GrDl 118/12)
Field Recordings
8 Tracks (55:02)
Peter Caeldries: "Jhirna Jali" (GrDl 107/12)
Field Recordings
9 Tracks (61:32)

Harald Guenter Kainer: "adolar" (GrDl 105/12)
Sound Art
1 Track (79:36)

Michael Trommer: "Edgelands" (GrDl 098/12)
Field Recordings
7 Tracks (67:32)
Terje Paulsen & Ákos Garai: "Vertikale Skift" (GrDl 093/11)
Field Recordings
9 Tracks (55:34)

Pacho Apostolo: "Wallmapu" (GrDl 096/11)
Soundscapes
1 Track (30:00)
James Wyness: "The Maker" (GrDl 095/11)
Field Recordings
1 Track (42:40)

Martin Clarke: "Caucasus Tapes" (GrDl 090/11)
Field Recordings
14 Tracks (39:50)

Mirko Uhlig: "Tupelo" (GrDl 084/11)
Soundscapes
6 Tracks (39:57)
Craig Vear: "Antarctica" (GrDl 089/11)
Field Recordings
5 Tracks (56:54)
---
Field Recordings

Rodolphe ALEXIS: "Sempervirent" (Gruen 111/12)
Field Recordings
10 Tracks (55:20)

Ernst Karel: "Swiss Mountain Transport Systems" (Gruen 091/11)
Field Recordings
9 Tracks (77:50)

Tom Lawrence: "Water Beetles of Pollardstown Fen" (Gruen 087/11)
Field Recordings
10 Tracks (70:46)

Eisuke Yanagisawa: "Ultrasonic Scapes" (Gr 081/11)
Field Recordings
10 Tracks (35:06)
Cédric Peyronnet: "kdi dctb 146 [e]" (Gr 078/10)
Field Recordings
1 Track (54:47)

Craig Vear: "Aud Ralph Roas'le" (Gr 075/10)
Field Recordings
6 Tracks (44:45)

Marcus Obst: "day in dwarfs capital" (Gr 072/10)
Field Recordings
1 Track (53:50)

Rebecca Joy Sharp & Simon Whetham: "The Clearing" (Gr 077/10)
Field Recordings
6 Tracks (57:39)

Budhaditya Chattopadhyay: "Landscape in Metamorphoses" (Gr 057/08)
Field Recordings
1 Track (26:02)

Costa Gröhn: "Bouboukas" (Gr 035/05)
Field Recordings
15 Tracks (28:50)

Eisuke Yanagisawa: "Scenery of Water" (Gr 060/09)
Field Recordings
11 Tracks (34:19)
Maksims Shentelevs: "Recorded in Yemen" (Gr 048/07)
Field Recordings
14 Tracks (71:00)

Thomas André: "Recorded in China" (Gr 069/09)
Field Recordings
10 Tracks (49:17)

Matthias Götsche: "Bat Sounds in Modifying Technique" (GrDl 007/04)
Field Recordings
1 Track (48:01)
Roland Etzin: "Scotland Field Recordings 04" (Gr 027/04)
Field Recordings
1 Track (34:00)

Roland Etzin: "Estrecho De Gibraltar" (Gr 038/06)
Field Recordings
10 Tracks (41:13)

Simon Whetham: "landlocked" (Gr 056/08)
Field Recordings
1 Track (23:04)
Ben Owen: "two" (Gr 070/09)
Field Recordings
6 Tracks (38:49)
Heike Vester: "Marine Mammals and Fish of Lofoten and Vesteralen" (Gruen 066/09)
Field Recordings
11 Tracks (54:48)

Angus Carlyle: "Some Memories of Bamboo" (Gruen 053/09)
Field Recordings
10 Tracks (65:34)

Stéphane Garin & Sylvestre Gobart: "Gurs. Drancy. Gare de Bobigny. Auschwitz. Birkenau. Chelmo-Kulmhof. Majdaneck. Sobibor. Treblinka" (Gruen 085/11)
Field Recordings
20 Tracks (111:40)

Andreas Bick: "Fire and Frost Pattern" (Gruen 074/10)
Field Recordings
2 Tracks (52:52)
Soundscapes
Pietro Riparbelli: "Three Days of Silence" (Gruen 102/12)
Soundscapes
6 Tracks (47:13)

Merzouga: "Mekong Morning Glory" (Gruen 092/11)
Soundscapes
1 Track (49:02)

Andrea Polli: "Sonic Antarctica" (Gruen 064/09)
Soundscapes
10 Tracks (69:05)
Slavek Kwi (Artificial Memory Trace): "Collection 5" (Gr 080/11)
Soundscapes
32 Tracks (79:54)

Bettina Wenzel: "Mumbai Diary" (Gruen 086/10)
Soundscapes
9 Tracks (44:10)

Hein Schoer: "Two Weeks in Alert Bay" (Gruen 082/10)
Soundscapes
3 Tracks (69:34)
Gilles Aubry & Stéphane Montavon: "Les écoutis le caire" (Gruen 061/10)
Soundscapes
2 Tracks (52:45)

Giesela: "Weiß" (Gr 031/05)
Soundscapes
6 Tracks (36:34)
Lasse-Marc Riek: "Sarajevo" (Gr 003/04)
Soundscapes
1 Track (31:06)
Lasse-Marc Riek: "Feeding Buzzes of European Bats" (Gr 006/04)
Soundscapes
3 Tracks (20:08)
Sound Art
PETROLIO: "End of Vision" (Gr 076/10)
Sound Art
9 Tracks (56:22)

Strongly Imploded: "Freefall" (Gr 073/10)
Sound Art
8 Tracks (41:12)

Suspicion Breeds Confidence: "The Fauna and Flora of the Vatican City" (Gruen 052/08)
Sound Art
15 Tracks (75:12)

d'incise: "Sécheresse Plantée En Plein Ciel" (Gr 071/09)
Sound Art
11 Tracks (67:00)
---
All releases are available in the following formats:
* MP3 (320 kbps) & FLAC
* 1-Release (Digital) 10.00 €
* 5-Releases (Digital) 30.00 €
After your purchase we'll send you an individual download link.
The exclusive download editions can be ordered via our shop.
The free download editions you will get here.
For all other releases please drop us a line here and we'll get back in touch.