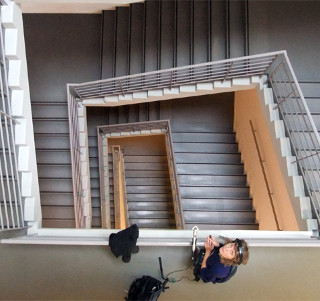 DinahBird
is a radio and sound artist living and working in Paris. She makes radio programmes, audio publications, installations and soundtracks.
Recent commissions include Dakar Morning Birds, a radio installation that transposed the dawn chorus of the Senegalese capital to an inner city garden in Northern Paris and east Berlin, and Topographies Nocturnes, a radio art project for which she won the prestigious Prix Luc Ferrari.
Works have been played on BBCR4, France Culture's Atelier de Création Radiophonique, Resonance FM, Kunst Radio, through the Radia network and has been presented at radio festivals and listening events in France, England, Germany, Spain, Norway, Australia and the US.
www.bird-renoult.net
www.radio1001.org
Gruenrekorder:
DinahBird: "A Box of 78s" (Gruen 148/14)