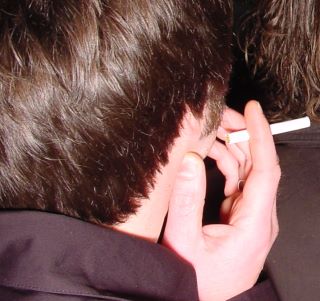 Frank Rowenta
was born in aachen 1966, lives and works here.
interested in experimental music since schooltime and produces own records since 1981, involved at local tape projects in the 80s. miscellaneous publications at different labels in collaboration with other musicians and some work as a solo musician.
rare, sporadic live gigs. co-owner of the "jeansrecords" label.
interviews:
Gruenrekorder:
Frank Rowenta: "Raumstudien #01" (Gr 044/07)
Frank Rowenta: "Raumstudien #02" (Gr 049/07)
Frank Rowenta: "Raumstudien #03" (Gr 059/08)