abAna
The abAna trio was formed by Bob Cobbing (1920-2002), percussionist Paul Burwell (1949-2007) and guitarist/flautist David Toop (1949-) at the beginning of the 1970s. The aim of the trio was to interpret Cobbing's visual poems through improvisation, as if they were graphic scores. At times abAna expanded into a sextet, with the addition of pianist (now music theorist) Christopher Small, alto saxophonist Herman Hauge and vocalist Lynn Conetta. After its demise in the mid-1970s, the trio reformed for Cobbing 70th birthday celebration at the ICA, London, then again for his 80th birthday concert at The Klinker, London.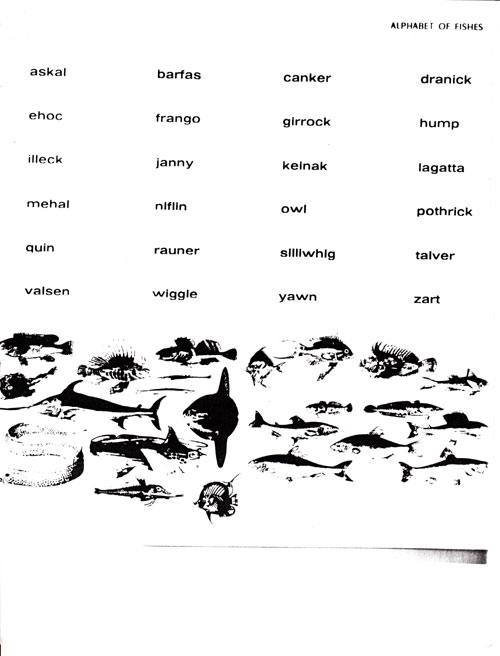 Alphabet of Fishes
MP3
Bob Cobbing – voice
Paul Burwell – drums
David Toop – guitar
Alphabet of Fishes was one of Bob Cobbing's visual list poems. In their erudition, these collations of sumptuous words raised questions of authenticity – were they arcane science or a cataloguing of the fantastic? Given the open nature of the 'score', there was much latitude for interpretation, so when we performed together in the 1970s this piece was usually included in the set list. For our final session together, recorded in 2000, we chose familiar poems. This was less than two years before Bob's death; his age is apparent but there is something poignant about the energy with which he confronts the inevitability of fading powers.
Recorded at Dave Hunt Studio, London, 16th October, 2000.
Produced and mixed by David Toop.