Cathy Lane
is interested in sound and how it relates to the past, our histories, our environment and our collective and individual memories. This informs her current work as a composer, sound artist, lecturer and researcher. Aspects of her current creative practice have developed out of these interests and include composition with spoken word, field recordings and archive material and writing and lecturing on these and related subjects.
She has recently edited Playing with Words: The Spoken Word in Artistic Practice, an anthology of works from over forty leading contemporary sound artists and composers who use words as their material and inspiration.
Cathy Lane established the department of Sound Art and Design and now co – directs Creative Research in Sound Arts Practice, (CRiSAP) at the University of the Arts, London. She has a PhD in electroacoustic music composition from City University, London.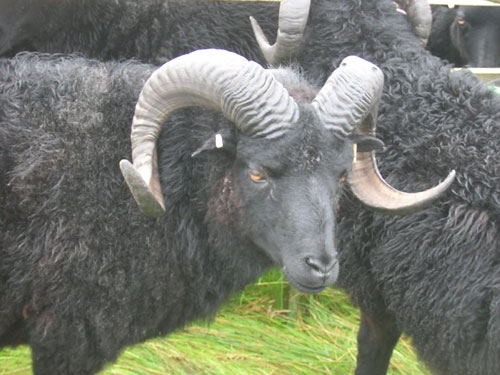 Tweed
The voices and recordings in Tweed were recorded over a number of visits to the Outer Hebrides, remote islands off the North west coast of Scotland. The first voice, of weaver Catherine Campbell, was recorded in her weaving shed and shop in Plocrapool, on the east coast of Harris. She is proud of her independent status as a weaver who "doesn't work for the mill" but works for herself. The next voice heard was recorded in a weaving shed near Callinish on Lewis in 1998 as the weaver tried to show me and my friend how to us the Hattersley loom. Threaded in are various atmospheres, voices and mechanical sounds from mill at Shawbost, Lewis recorded in 2006 just as it was about to be sold. As well as the various machines for the washing, drying, dying and spinning of the yarn the weavers are heard explaining some of the physical elements of weaving many of which form spatial templates for the treatment of the recorded material in the composition.
'Tweed' is part of the longer work entitled the 'Hebridean Suite'.