Julien Ottavi
A mediactivist, artist-researcher, composer / musician, poet and tongues destroyer, experimental film maker and anarchitect, founder and member of apo33, Julien Ottavi is involved in research and creative work, combining sound art, real-time video, new technologies and construction of electronic devices.
Julien Ottavi is part of a generation of audio artists who emerged in the 90`s to indicate some of the directions that music and sound art are taking. While at art school, he organized a series of concerts, bringing international artists from the experimental scene to Nantes which became not just a destination but a nexus for collaborations. Examples are Formanex, a group performing graphical scores of electro-acoustic music and Apo33, an artists collective formed to facilitate, nurture, and disseminate creative audio practice. Julien embodies the energy and initiative of a present day artist – activist through practice, organising as performance, publishing as networking, open source and with and open aesthetic.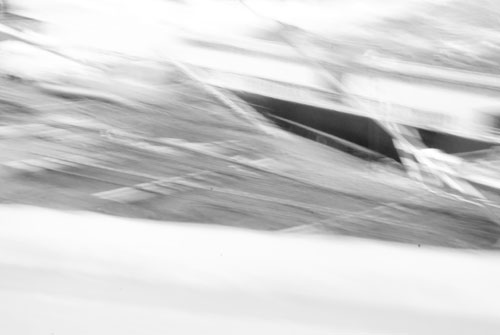 Shut your eyes and see
What is audible? Short time in a short space belongs to a short space in a short time.
Beyond the loss of language or the tentative search for a language, a story teller exhaling in an alternate or outer time becomes a pure fantasy. Is this voice actually speaking? Are those words pronounced? Am I mad or is it another illusion from my imagination.
A full set of noises composed in a multitude of shapes, cutting the text into a general overview of the words themselves, a moment of granularity, a haunted time – it talks again. It speaks to myself, it is still here, but I don't want to see it. I can't hear it anymore, I am deaf….
Piece for noise generators, samplers and voices, composed in December 2009 – based on texts from James Joyce's Ulysses.