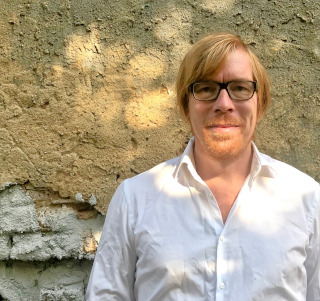 Hannes Seidl
was born in Bremen, Germany in 1977. Between 1998 and 2003 he studied composition at the Folkwang- Hochschule Essen with Nicolas A. Huber, Th. Neuhaus and in 2003/2004 with Beat Furrer in Graz. He received different scholarships for his work including from the Darmstadt Summer Courses, Akademie der Künste Berlin, and the DAAD. He has won prizes e.g at Impuls Graz (2004), Landesmusikrat Bremen (2006) and Best Experimental Film for "Film für übers Sofa" (together with Daniel Kötter) at the Bolzano Short Film Festival (2010).
Hannes Seidl has worked with ensembles such as Ensemble Modern, KNM Berlin, Ensemble Mosaik, Klangforum Wien, Ensemble Oriol, Thürmchen Ensemble, ensemble courage, ensemble Intégrales or the Neuen Vocalsolisten Stuttgart. His compositions have been performed internationally at festivals like ultraschall Berlin, ultima Oslo, steirischer herbst Graz, ECLAT, warshaw autumn and many more.
He has worked in several electronic music studios including IRCAM (Paris), ZKM (Karlsruhe), C.S.C (Padova), Akademie der Künste (Berlin) and IEM (Graz). His works include sound installations, music theatre, short Films and concert music.
His focus lies on mixed media works such as his radio-concerts "You Are Here" (2020) or "Good Morning Deutschland" (2016) or the scenic concert "Salims Salon"(2017).
Since 2008 he is has been working on different projects with video artist Daniel Kötter mainly music theatre, including the recent trilogy "Stadt Land Fluss" (2017 – 2019).
Hannes Seidl lives in Frankfurt/Main.
Gruenrekorder:
Daniel Kötter & Hannes Seidl: "Stadt (Land Fluss)" (Gruen 199/20)
Hannes Seidl: "Befreit die Maschinen" (Gruen 211/23)