Language Removal Services
Chris Kubick is an artist, composer and sound designer who works under a variety of pseudonyms, including Language Removal Services, an institute and laboratory founded by one Dr. Raymond Chronic that may or may not exist solely as the Web site www.languageremoval.com. Kubick frequently collaborates with Anne Walsh, and together they have created ARCHIVE, whose best-known project 'Art After Death' consists of interviews with artists who have died conducted through spirit mediums. Together their work has appeared in the 2002 Whitney Biennial and at the Yerba Buena Center for the Arts, San Francisco; the Museum of Contemporary Art, Los Angeles; and the Royal College of Art, London. Kubick's work has been heard on public radio in the U.S., Canada and Great Britain.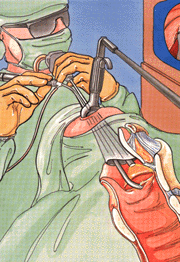 The 60 Second Anthology of American Poetry
MP3
The 60 Second Anthology of American Poetry presents the some of the finest moments from many of the greatest talents in the history of spoken poetry in America. It is an audio collage of breaths, lip smacks and other bodily sounds, taken from between the words of recordings of American poets reading their works.