Michael Vincent
is best known for his pioneering work in developing a unique method of composition based upon the manipulations of pre-recorded text fragments, as well as the use of mixed live and pre-recorded media. His most noted projects include collaborations with the Juno award nominated Orchid Ensemble, plunderphonics composer John Oswald, and famed author Douglas Coupland.
Michael's compositions are performed frequently throughout Canada (Chan Centre for the Performing Arts, National Arts Centre, Royal Ontario Museum), as well as internationally (Santa Fe New Music, University of Wisconsin-Milwaukee, USA). In 2003, he was honoured with the Allan Award in Electroacoustic composition, and in 2004, the Simon Fraser University Arts Service Award. Michael holds advanced degrees from Simon Fraser University and the University of Toronto, where his teachers included Christos Hatzis, James Rolfe, Barry Truax, and David MacIntyre.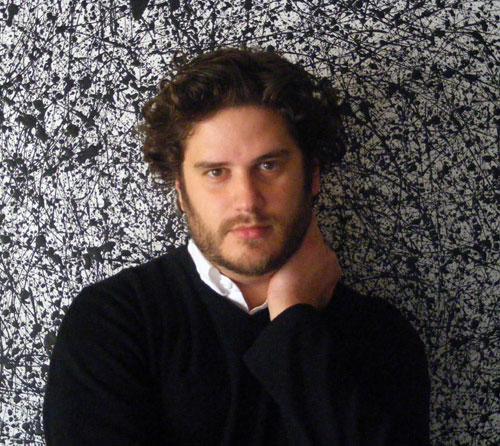 Dying Ain't Bad Y'all
MP3
Dying Ain't Bad Y'all is a work for tenor saxophone and pre-recorded voice, inspired by the speech melody and rhythm of a profiled African American Pentecostal preacher extolling on the death of a church parishioner named Ella Mclean.
This piece represents the first of a series of speech melody works developed by the composer. These works seek to portray the speaking voice as a musical instrument. The process uses a section of sampled speech that is digitally cut-up into various sized "cells," and rearranged into musical patterns or "grooves" along with the saxophone line. The saxophone is significant in that it functions to emphasise the speech melody of the text, essentially enabling the listener hear the text more as music than language. In order for this perceptual shift to occur, the fundamental phonetic and non-lexical speech fragments must be re-contextualized, using a more musical approach via repeated and varied pitch classes and durational metric units. The result is a rhythmically driving composition, which calls attention to the musical rhythms of the preachers' rhetoric.