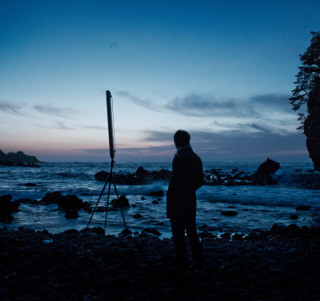 Eisuke Yanagisawa
is an ethnographer, field recordist, and filmmaker based in Kyoto, Japan.
He is especially interested in listening to and recording the tone and resonance of particular places, as well as exploring their sounds from cultural, ecological, geographical, acoustic, and historical perspectives. The process involves observing and capturing tiny, hidden, and inaudible sounds using various types of microphones. Since 2006, his main research focus has been on the Gong Culture of ethnic minorities living in the Central Highlands of Vietnam. One of the results has been the production of various ethnographic films on their culture and soundscape. His recordings of the music of the Bahnar people in the Central Highlands from 2006 to 2015 was released on LP by Sublime Frequencies.
Additionally, he continues to explore experimental video projects in an attempt to portray the interaction between humans and objects by focusing on sounds. His audiovisual works have been exhibited/screened at various film festivals and museums around the world in countries such as Canada, India, Estonia, Taiwan, Italy, Germany, the US, Brazil, Japan and others. He is currently an Assistant Professor at the Faculty of Culture and Information Science, Doshisha University.
Gruenrekorder:
Eisuke Yanagisawa: "Scenery of Water" (Gr 060/09)
Eisuke Yanagisawa: "Ultrasonic Scapes" (Gr 081/11)
Eisuke Yanagisawa: "Path of the Wind" (Gruen 182/18)