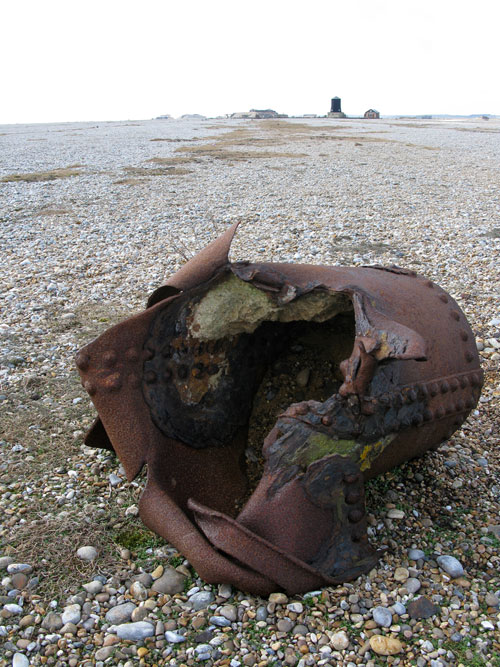 An East Wind through Bomb Ballistics and Lab 2 – Orford Ness by David Chapman | 10:00

Jutting out into the North Sea on Britain's eastern edge, Orford Ness receives the full force of the weather. The strong winds create ethereal harmonics and percussive sounds as they blow through the decaying viewing platforms and laboratories of this former Cold War military testing site.
The calls of coastal birds percolate through the roar of the wind and the deep rumbles generated by the force of its gusts are suggestive of distant exploding ordnance – a sound that once reverberated across this landscape.
(Some of these recordings were originally commissioned for A Record Of Fear, Louise K Wilson, 2005).
David Chapman (UK 1959) has a background as both a musician and a documentary maker. His current work investigates the sonic mediation of the natural world and the durational exploration of place and environment through audio-visual installation. Previous work includes: Hark (2005 / 07), audio-visual installations based on bio-acoustic and environmental field recordings in the Lee Valley, near London; Octo: Sotto Voce (2009) exploring through voice based installation the acoustics of the Chapter House, York Minster and Re-sounding Falkland (2010), a series of works, produced in collaboration with Louise K Wilson, responding to the Falkland Estate in Fife, Scotland.