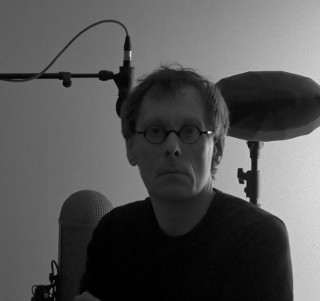 Peter Caeldries
Sound and recording artist working out of Brussels, Belgium focusing on field recording with an arts, acoustic ecology or documentary purpose. With a Masters degree in sociology and anthropology he also has music production and sound engineering training as a background.
His work focuses on the tension between silence and sound. "What I am attracted to is quiet sounds and sound evolving and changing in slow patterns. What I am looking for is the quiet, delicate almost fragile nature that sound can have. I try to bring that to evidence, to portray the sound for listeners creating soundscapes from my recordings or composing with the sounds. This results sometimes in compositions with sustained timbres or drones, other times it will be phonographic, almost documentary work."
His sound work has been exhibited at art events at venues like the CCCB – Centre de Cultura Contemporània de Barcelona or Maracaibo, Venezuela at the Esta casa está sonada art festival and the Happy New Ears new music festival, selected Art Galleries and the BOZAR Centre for Fine Arts, Brussels in his home country. Some of his work is also released under various Creative Commons licensing schemes and ends up in such diverse applications as radio advertising, video games, industrial documentaries or wildlife film. He has contributed recording material to the critically acclaimed 'Soundwalkers' documentary film by director Raquel Castro. His recording work is also heard on several other artists music releases.
twitter.com/900hz
www.900hz.net
Gruenrekorder:
Peter Caeldries: "Jhirna Jali" (GrDl 107/12)