---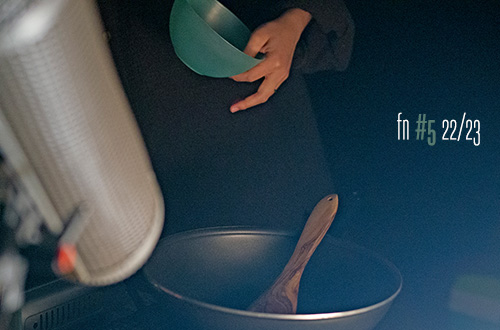 Field Notes #5: 22/23 | Feb. 2023
We gladly present our 5th issue of Field Notes that across 5 articles (with two accompanying audio works) explore the vast sound world of the Anthropocene. Starting with the collection "Meters" by Angus Carlyle who measures with heightened poetic senses through 20 years of his recordings in the field. Adam Diller augments his project "28 Outfalls" – an internationally exhibited short film about New York City's sewer overflows – by an illustrated article and a 4-track audio work that is hereby published for the first time. With "United Detachment: Recording Spaces in the Anthropocene" we extend our unconventional trip through New York City by accompanying author cory ryan kasprzyk who reflects on the convoluted positions we inhabit in a world so heavily shaped by our species and only so recently shook by a world-wide pandemic. Meanwhile Bernd Herzogenrath's essay "in|human rhythms" explores different artistic approaches to escape the rhythmical trappings of the Anthropocene; away from conscious control, opening towards the "nonlinear pulsation of life." Our magazine closes with the audio paper "We Never Cook for One, We Never Eat Alone" that presents a cooking session by Cyanching Wu, documented by David Vélez. In the accompanying article, David creates a context to appreciate these recordings and the vibrant socio-cultural conditions in which the artists advanced them.
The Articles

1. Angus Carlyle: Meters
2. Adam Diller: 28 Outfalls + 4-Tracks EP
3. cory ryan kasprzyk: United Detachment: Recording Spaces in the Anthropocene
4. Bernd Herzogenrath: in|human rhythms
5. David Vélez & Cyanching Wu: We Never Cook for One, We Never Eat Alone + 2-hour Recording
GET THE FREE PDF AND AUDIO: https://www.gruenrekorder.de/fieldnotes
Field Notes is a free bi-lingual magazine (with exception of our current issue that is only available in English) published by the German label Gruenrekorder, edited by Daniel Knef and Lasse-Marc Riek. Generally speaking our magazine is concerned with the phenomenon of sound from the most varied perspectives: artists, musicians, journalists and scientists add to Field Notes with their essays, interviews, travelogues, anecdotes, notes and picture series.
(Un)heard – open your ears! – Crowdfunding project "series invisible" on Startnext
New Release – Nicola Di Croce: 'Affects and aesthetic speculations'