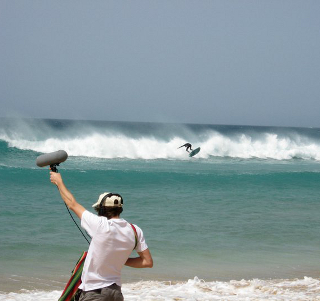 Eckehard Güther
born 1978, studied musicology and audiocommunications at Technical University Berlin, predominantly at the electronic music studio, which became the starting point for many musical, technical and artistic journeys in different contexts.
His creative outcome was formed by an amalgam of different influences and points-of-view: through his work assisting artists in terms of technical support (especially in sound art and sound installations), working as a sound engineer in different fields such as live, studio, and film, and being in contact with the lively Berlin scene.
Ecki Güther works for Singuhr Hörgalerie since 2005, assisting artists like Maryanne Amacher, Edwin van der Heide, Max Eastley or Paul de Marinis. He works regularly for Radialsystem Berlin, DAAD berlin artist program, musical formations such as ensemble mosaik, and as a technical director for concerts, installations, media productions and different media and music festivals.
He works with Christina Kubisch since 2006 in the studio and in the field, producing works and setting up installations internationally. Their common interest in field recordings resulted in "Mosaïque Mosaic", their first collaboration based on environmental recordings. Others will follow.
Gruenrekorder:
Christina Kubisch & Eckehard Güther: "Mosaïque Mosaic" (Gruen 131/13)
Christina Kubisch & Eckehard Güther: "Unter Grund" (Gruen 160/15)