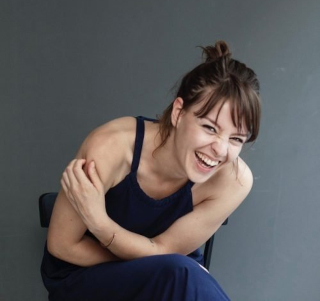 Melissa Pons
field recordist
Melissa (she/her) is a field recordist and sound designer, currently based in Portugal, however travelling often to record natural soundscapes, learning from them and their peoples, trying to achieve a transversal approach to her works, while delivering textural and beautiful soundscapes in a narrative encompassing form.
Shortly after graduating in Music Production and Technology in Porto, Portugal, her hometown, she moved to Stockholm where she started to work in the Scandinavian film industry with renowned post production houses as a sound designer. Later on, she supervised and sound designed the film Ghabe, which granted her an award for Best Sound, by ECA.
In 2021, Melissa was short-listed as Best Field Recordist in the first edition of the Sound of the Year Awards, after four releases of field recording albums recorded in Brazil, Sweden and Portugal. She's also a composer releasing independently and on Dragon's Eye Recordings, with her piece Three, commissioned by sound artist Tomoko Hojo.
www.melissapons.bandcamp.com
www.melissapons.com
Gruenrekorder:
Melissa Pons & Nils Mosh: "Of Wolves and People" (Gruen 214/23)