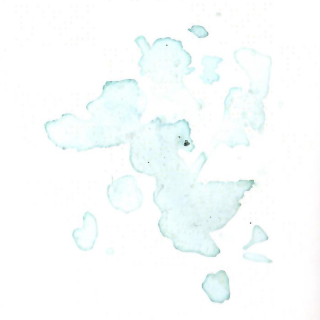 Organic Volatilisation Near Imperceivable | Simon Whetham
Gruen 220 | Digital > [order]
Limited edition of 20 "recycled apricot" cassettes > [Sold Out]
Reviews

Over two weeks in September 2022 Simon Whetham was invited to join Milena Farioli at OVNI, a creative space in Fribourg, Switzerland, to explore the sounds of various fermentations including red and white cabbage, green beans, ginger, courgette (a huge one donated to the project by the neighbouring florist), (non-lactose) kefir and mead. He recorded the whole process with various techniques and mics, also capturing some of the sounds from bustling Rue de Lausanne that OVNI faces onto.
The results were presented as an installation that plays the sounds created by the fermentation process through speakers into the space, but also through the glass of the various jars used and also the plate glass window, as the project fermented inside the 'jar' of OVNI, looked into by the passers-by each day.
Many thanks to Milena and OVNI for the opportunity to make the project, and Lasse and Roland for supporting this release.
Tracklist
1 (9'50")
2 (7'18")
3 (2'27") | MP3
4 (13'45")
5 (2'16") | MP3
6 (15'12")
6 Tracks (51′01″)
Cover artwork features unique organic volatilisation
Limited edition of 20 "recycled apricot" cassettes
simonwhetham.co.uk/ovni
vimeo.com/772622964
Field Recording Series by Gruenrekorder
Germany / 2023 / Gruen 220 / LC 09488
---
Frans de Waard | VITAL WEEKLY
On cassette, Whetham has documentation of work carried out at the OVNI, a creative space in Fribourg, Switzerland. Together with Milena Farioli, he did a project that explored the "sounds of various fermentations including red and white cabbage, green beans, ginger, courgette (a huge one donated to the project by the neighbouring florist), (non-lactose) kefir and mead" and these fermentations he recorded. How is not mentioned, which is a pity. Also, fermenting vegetables isn't easily found in my kitchen, but there is undoubtedly a fascinating element to giving this stuff and recording the sound – again, if only I knew how. The sounds were played back into the space, using speakers, but "also through the glass of the various jars used and also the plate glass window, as the project fermented inside the 'jar' of OVNI, looked into by the passers-by each day", which adds further to the fascination, at least on my side. Had I not known all of this, what would I have made of this cassette? It is tough to say, but a living organism (if that is what fermenting is; I am not a biologist) would not easily come to mind. Sound crackling is more like computer glitches, and there are some occasional drones; maybe, at best, I would have thought of field recordings of relatively small animals.This fifty-minute cassette is a fascinating release of what seems creepy-crawly sounds, which might give you an itchy feeling. I believe that Whetham doesn't present this as a document, but there is actual composition to each of the six pieces, a collage of recordings he made in this period. The music is quite low in volume, and the cassette isn't perhaps the best medium to release it, but there is also a download.
link