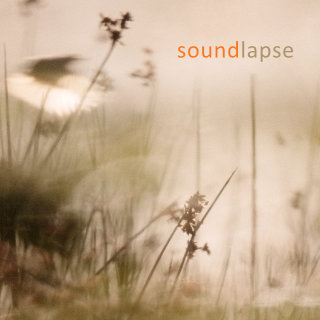 Soundlapse | Various artists
GrDl 207 | Digital > [order wav version | free mp3 version available below]
Reviews
The Soundlapse project (2019-22) is an interdisciplinary research initiative funded in 2019 by the Chilean National Agency for Research and Development. It seeks to highlight the acoustical heritage of wetlands in the south of Chile. The project brought together artists, acousticians, biologists and computer scientists with the aim of studying these ecosystems' unique soundscapes. As an outcome of the project's periodic documentation of the "Parque Urbano El Bosque" wetland soundscapes in Valdivia, in 2021 eight sound artists were commissioned to compose works using these field recordings.
More information about the project at: www.soundlapse.net
---
Wetlands by Aki Pasoulas
Bosque by Pete Stollery
untitled #401 by Francisco López
Reflecting Cau Cau and Parque Urbano El Bosque by Ambrose Seddon
Mawida by Alejandro Albornoz
Parque Urbano to Curiñanco beach by Brona Martin
Ritmos del Parque Urbano el Bosque by Rob Mackay
Wetland dawn time-lapse by Felipe Otondo
8 Tracks (70′03″)
All In One Zip / MP3 (320 Kbps)
---
Credits
Field recordings by Rodrigo Torres, Cristóbal Briceño and Felipe Otondo
Artwork by Francisco Ríos and Alejandro Albornoz
Text by Felipe Otondo and André Mestre
Curated and produced by Felipe Otondo @ Art & Technology Lab, Universidad Austral, Chile
Funded by the Chilean National Agency for Research and Development
(Fondecyt project No. 1190722)
℗ Soundlapse 2021
© by the individual artists
Soundscape Series by Gruenrekorder
Germany / 2021 / GrDl 207 / LC 09488
---
Richard Allen | a closer listen
The "golden year" for soundscapers has drawn to a close, and the results continue to be published. During lockdown, field recording artists were able to capture environments in an unprecedented, nearly pristine fashion, immune from the intrusions of humanity. The sonic arm of the Soundlapse project is based on Chilean recordings made by Rodrigo Torres, Cristóbal Briceño and Felipe Otondo were sent to multiple artists for interpretation. In eight tracks, one may experience the wetlands of Valdivia's "Parque Urbano El Bosque" through a variety of lenses.
Part of the project's appeal is discovering what each artist hears and chooses to highlight in the same collection of sounds. Two include sirens, perhaps a nod to the piercing reminders of COVID. Other links can be gleaned, none as apparent to the ear. Aki Pasoulas leads with water before introducing conflicting sounds: peaceful birds and sudden warnings. The most effective moment arrives just prior to the four-minute mark, as an alarm signal seems to cause a chain reaction: the fluttering of a panicked flock, followed by barking dogs. The late arrival of tribal drums is a light surprise, a reminder of ancient civilizations.
Pete Stollery's piece is a "hyper-real" soundscape that conflates day, night and season and grows busier as it progresses: a nod to the accumulation of sound over time. The soft rain is particularly evocative, punctuated by distant fireworks. As people don't normally use fireworks in the rain, one imagines dual sonic screens, one representing nature and the other the arrival of humankind. In contrast, the ever-creative Francisco López begins his composition with what sounds like the click of a cassette player, alerting the listener to the fact that their playback system is still working; a short stretch of silence may cause some to check their connections. This soon develops into the loudest of the album's compositions, replete with amplified crickets and something that sounds like monkeys, although a quick Google search reveals that there are no monkeys in Chile! So instead of monkeys, we're going to go with "really angry sea lions."
Ambrose Seddon offers a sedate piece, including flute-like sounds that are likely an indigenous species of bird. Later in the piece, frogs get their due. The choice to zero in on specific aspects of the soundscape is akin to a finger pointing out aspects of a landscape. In Alejandro Albornoz' "Mawida," there is a wind instrument, albeit with only two notes: a "magical tool" used by native populations to disorient and unnerve unwanted visitors. Breath is also highlighted in this electro-acoustic piece, though without reference to whose breath: native or invader. The piece is a stark reminder of encroachment and exploitation.
Brona Martin admits that she has never visited Valdivia, which makes her own composition an "imagined journey." For many home listeners, this is also the case. The blend of fiction and non-fiction (referring to the initial recordings) is akin to that of novelists who continued to write during the pandemic despite being unable to travel. In Martin's ears, Valdivia is a place of subdued sound, offering ample opportunity for reflection: these waves lap against the shores of imagination. Rob Mackay enhances the rhythmic aspects of nature, beginning with frogs and continuing through other aspects of the soundscape, producing clicks and "beats" that are often heard in wetlands, albeit in a less sustained manner. And Felipe Otondo wraps up the presentation with the album's shortest track, ironically representing its longest duration: a time-lapse recording whose gradual changes represent extended developments.
When the set ends, the listener feels that they know the wetlands a bit better, but also that there is much to still be explored: an invitation to open the ears now that the skies have reopened as well.
link